Utility / Lineman
Swift LineTM
12-Strand HMPE. 5/16", 3/8", 1/2", and 3/4" with 6" eye on each end of all spools. HMPE has excellent abrasion resistance
Double Braid Composite High Force Pulling Line
1/4" to 2" Double Braid Composite, High Force Pulling Line with 6" twine stitched eyes on each end. The braid is a combination of Polyester and Nylon. Tensile Strength = 2,500 lbs. to 150,000+ lbs.
3-Strand Twisted Polyester
3/8" to 3/4" 3-Strand Twisted Polyester with 6" eyes on each end available in 300', 600' and 1,200'.
Lineman Tools
12-Strand Adjustable Polyester Transformer Slings
A low stretch lifting tool for contractors. Our Adjustable Polyester Transformer Slings feature a Ballistic Nylon Chafe Sleeve at 3 Critical Wear Points. Premium Husky UrethaneTM Coating.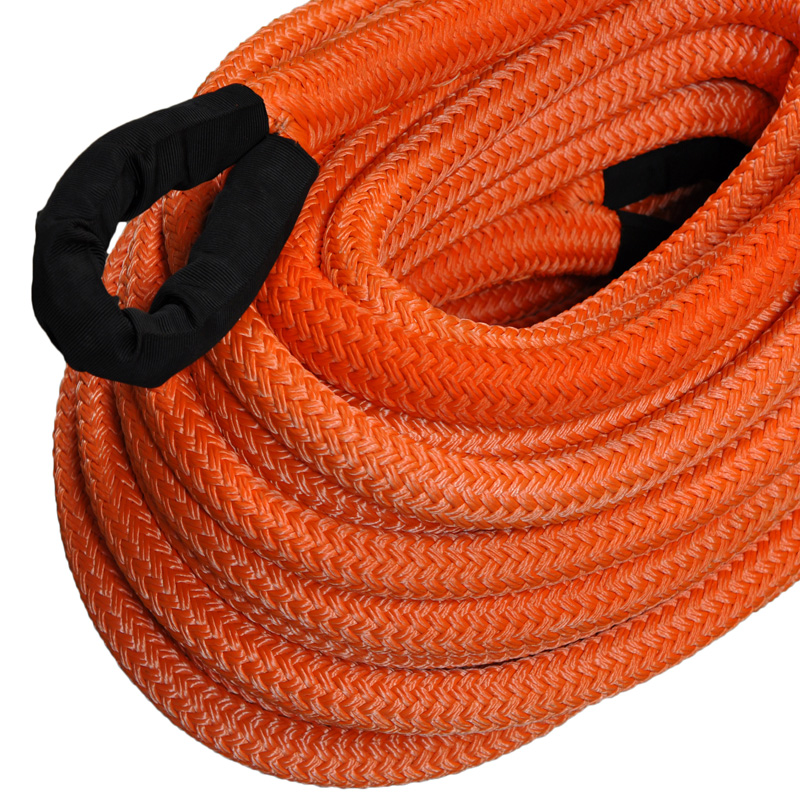 Husky Utility Winch Line™ 100% Polyester over Polyester
1" and 1-1/8"  Polyester over Polyester, 12-strand core and 20 Carrier Polyester Jacket. Husky Urethane Coating avaible for abrasion resistance. 
Handline Pro™
12-Strand Twisted Composite - Polyester over Polyolefin in each strand. Pololefin keeps the center dry for minimal electrical conductivity. 
Lineman Rope and Tape
12-Strand Low-Conduct Polyolefin
3/8" to 5/8" 12-Strand Polyolefin Dielectric Line is great for minimal electrical connectivity. 100% Polyolefin High Tenacity Copolymer insures high strength. 20% stronger than standard yellow polypropylene lines.
Polyester Pulling Tape - Woven
Polyester Pull Tape 1,250 lbs., 1,800 lbs. and 2,500 lbs. Pull Tape marked sequentially every foot for measurement. 3,000' and 5,000' Lengths are available.
3-Strand Twisted Poly Dac
3/16 - 4" diameters. 3-strand twisted composite high strength polyester with polypropylene core. Excellent for general purpose, Roofing Anchor Lines, Industrial Lifting, and Replacing other polyproplyene twisted lines.
High Strength 3-Strand Twisted Composite
3-strand twisted high strength composite bull rope. 100% Plied polyester jacket insures durability and the high strength co-polymer core gives you excellent break strength. 20% stronger than standard poly dac lines.
Tower Line™ 7/16" & 1/2" Solid Kernmantle
32-Strand Polyester. Firm Construction and Straight Core make this rope great for Rappelling and Tower Work with Blocks. Bright Tower Line™ provides you the ability to increase safety and a 32-Strand Polyester Cover keeps the line very durable for high performance.
3-Strand Twisted Polypropylene
3/16" - 2" 3-Strand Twisted Polypropylene. High Strength and Good Elasticity. Excellent for genearl purpose, medium duty pull line, barrier rope, and pool rope.